As always, you're welcome to contact us, but we thought we'd share some quick answers to some of the most commonly asked questions. Browse the sections below for an overview of each question or to be directed to a more detailed article on the topic.
Jump To Section:
UTI Tests and Diagnostics
Why are my dipstick and/or culture results negative, even though I have symptoms?
Standard UTI testing methods have been shown to be very inaccurate, and fail to identify the cause of infection in a significant number of people. We've covered this topic in more detail in our article about UTI testing methods. It's important to understand why you can't rely on standard testing in order to rule out a urinary tract infection.
If standard urine testing is so inaccurate, what else can I do?
There are a number of approaches you could try, including advanced DNA sequencing tests, such as polymerase chain reaction (PCR) and Next Generation Sequencing (NGS), that are able to identify thousands of microorganisms that cannot be picked up by standard tests. We've covered these different UTI testing approaches for chronic UTI to help you navigate UTI diagnostics.
Can I test for a UTI at home?
As mentioned above, dipsticks are very inaccurate and they cannot be used to rule out infection. They may be convenient to use at home, but they are not adequate to provide conclusive information. Some diagnostics companies provide UTI-home testing kits that may provide more useful results that you can discuss with your doctor.
Can I ask my local lab to test for specific things? Will that help?
Some labs are able to test for specific organisms, however, the accuracy of testing is most dependent upon the technology used. Most labs utilize standard urine culture, which can be highly inaccurate. When a test is used that has limited capacity for identifying bacteria, yeast, fungi, or viruses , it may not provide any useful information to help guide treatment.
It can be important to consider the state of the urinary microbiome as a whole when dealing with a chronic or recurrent infection. Therefore, testing for specific organisms may not be as beneficial.
I'd like to talk to my doctor about UTI and testing options, but I'm not sure where to begin. Can you help?
We often receive requests from patients in the community for educational materials to take to their doctor about difficult to diagnose UTI. We developed clinician education materials that you can share with your doctor. Along with this scientifically supported resource and diagnostic testing directory, you can also download a patient guide that can help you prepare for your appointment and encourage open dialogue between you and your clinician.
View the following videos for an overview of how to get the most out of these materials:
I was diagnosed with interstitial cystitis but I think I have an infection, is this possible even if my results were clear?
Interstitial cystitis (IC) is a diagnosis of exclusion. This means it is generally given when another cause has not yet been found. That also means it is entirely possible there is a cause that can be found using a different approach. Due to the limitations of dipsticks and standard urine cultures, many clinicians believe IC is over-diagnosed as a result of a failure to use all appropriate diagnostic methods available. We've covered recurrent UTI vs. interstitial cystitis in a few places on our site, including in our articles about UTI treatments and symptoms of a chronic or recurrent UTI.
We have listed a few chronic UTI practitioners on our site who are reporting good levels of success with their patients. These practitioners mainly treat patients who were previously diagnosed with interstitial cystitis, as well as those diagnosed with recurrent UTI. We don't recommend specific clinicians, however, we do share information where we think it may be useful to our community. We may also be able to share further information about clinicians in your region. If you are interested, please get in touch.
For more information on specific approaches, you can learn more about how Dr. Raj Patel and Ruth Kriz, APRN treat patients with a diagnosis of IC.
My doctor recommended a cystoscopy. Should I go ahead with the procedure?
Many patients dealing with a recurrent or persistent UTI are recommended a cystoscopy by their doctor. While cystoscopies are part of standard diagnostic workups in urology, they come with both benefits and risks. We've laid all of these out for you in our article on cystoscopies, to help guide you in making an informed decision.
I have Hunner's lesions. Will a biopsy of the lesions find my infection?
This is a topic that's been raised frequently in our UTI community, so we asked an expert about his experience with biopsying Hunner's lesions (or ulcers). Some patients diagnosed with Hunner's lesions have been found to have both microorganisms and biofilms inside the lesions, and have improved with antimicrobial treatment. While this is an exciting discovery for both clinicians and patients, no formal research has yet been completed on this topic.
UTI Treatment and Specialists
My advanced testing report shows bacteria/yeast/parasites/viruses. What do I do now?
Advanced testing methods can be beneficial in identifying a difficult-to-diagnose UTI, but they are just the first step. It's important to develop an understanding of your report and reach out to a clinician experienced in interpreting these types of tests.
If you don't already have a practitioner familiar with chronic or recurrent UTI, you can download our physician resource to introduce your current practitioner to these technologies, or send us a direct message to request information about practitioners in your region. We will do what we can to help.
If you're looking for instructions on how to interpret test results from one of the diagnostics companies we have covered on our site, please follow the links below:
How to read MicroGen DX results
Can you help me interpret my test results or recommend treatment options?
Live UTI Free is a patient research and education organization dedicated to providing you with high quality, peer-reviewed research in an easy to understand format. The articles published on our site can provide you with guidance in understanding your results and present recognized and studied treatment options. However, providing test result interpretations or treatment recommendations is outside the scope of our work.
Can you recommend a chronic UTI practitioner in my area?
While we don't recommend specific practitioners, we are growing a network of chronic UTI specialists that have either reached out to us directly, been referred to us by advanced testing providers, or have been recommended by members of our chronic UTI community. We currently have a handful of chronic UTI specialists listed on our site and we may be able to share details of practitioners closer to your area if you send us a direct message letting us know your location.
How do I know which UTI specialist is best for me?
Many of the UTI specialists we are in contact with have different approaches to diagnosing and treating chronic and recurrent UTI. Based on your preferences, you may find that certain specialists align with your treatment desires. We've created a guideline with tips for discussing your symptoms and UTI testing with practitioners to help you make a decision about which practitioner may be most appropriate for your situation.
If I treat all of the bacteria listed on my report, will my UTI be resolved?
Ultimately, what organisms to treat and how to treat them will be a decision made between you and your physician. While many UTI patients have a desire to receive negative urine reports, it's important to keep in mind that the bladder microbiome is not a sterile environment, as once believed. Many asymptomatic, healthy people also have a range of microorganisms within their bladder. If you are not symptomatic and you are considering whether or not you should treat detected organisms, you may like to keep this information in mind. You may like to watch our interview with Dr. Angelish Kumar, where she discusses UTI testing and what to treat.
Does vitamin C, D-mannose, cranberry, [insert product name here] work for UTIs?
We don't recommend specific products on our site. What we are happy to do, is to look at scientific research behind popular UTI home remedies, and present what we find so you can make your own decision about whether to try something. You can look for particular remedies on our UTI home remedies page, and read the related research. We've also covered in detail some of the more searched for remedies, including D-mannose, estrogen therapy, Vitamin C and Pau d'arco. For those interested in other non-antibiotic treatment approaches for UTI, our article on phage therapy is a fascinating read.
I have been told to take a low dose antibiotic every day, or every time I have sex. Is this a good idea?
There have been a number of studies into the use of prophylactic (preventive) antibiotics, and we've covered the results of a few studies in this section about prophylactic antibiotics. You may like to take a look at the research, then discuss with your doctor whether this approach is really right for you. We've also covered UTI antibiotics in general, including how they are selected and for how long they are usually prescribed.
I've been hearing a lot about bladder fulguration. What exactly is fulguration and how do I know if it's right for me?
Bladder fulguration is a procedure in which superficial layers of the bladder are cauterized, or burned, in order to remove abnormal tissues. Research has shown that these tissues likely contain bacteria and may be making it difficult for someone to fully eradicate an infection. We've covered all the details about fulguration, success rates, and finding a specialist in our fulguration article.
In addition to doing our own research, we also sat down with Dr. Philippe Zimmern, a urogynecologist and pelvic reconstruction surgeon who has been heavily involved in fulguration research. You can check out our video interview with Dr. Zimmern to hear his experience in treating chronic UTI patients with fulguration.
Other Causes for UTI Symptoms
Are there any other conditions that could be causing my lower urinary tract symptoms?
Many urological and gynecological conditions have overlapping symptoms, making it difficult to determine if another condition is causing symptoms or further contributing to UTI. Along with outlining what are thought to be the most common bacterial causes of UTI, we've outlined 5 other common and less common causes of lower urinary tract symptoms to help you explore the possibility of other causes for your symptoms.
Keep in mind that while other conditions on their own can cause lower urinary tract symptoms, they can also coincide with or contribute to chronic or recurrent UTI.
I keep hearing about 'biofilms'. What are they and how do I test for them?
UTI biofilms are sticky substances that adhere to the bladder wall and contain and protect bacterial communities. Because up to 80% of chronic or recurrent infections within the body involve biofilms, understanding and addressing biofilms can be important.
At this time, tests available to patients and clinicians are unable to specifically identify biofilms within urine samples. However, with Next-Generation Sequencing, organisms within a biofilm (that are released from the bladder while collecting a urine sample) are able to be identified. We've discussed biofilms further in our article on chronic bladder infection. Watch our video interview on biofilms, that discusses biofilms in the context of real photos and images.
I'm pregnant. Can I still utilize the information listed on your site?
Yes! The anatomical, biochemical, and hormonal changes that occur within the body during pregnancy can make women more susceptible to urinary tract infections. We have an entire article dedicated to UTI during pregnancy with information about treatment and tips for preventing UTI while pregnant.
Personal Support and Success Stories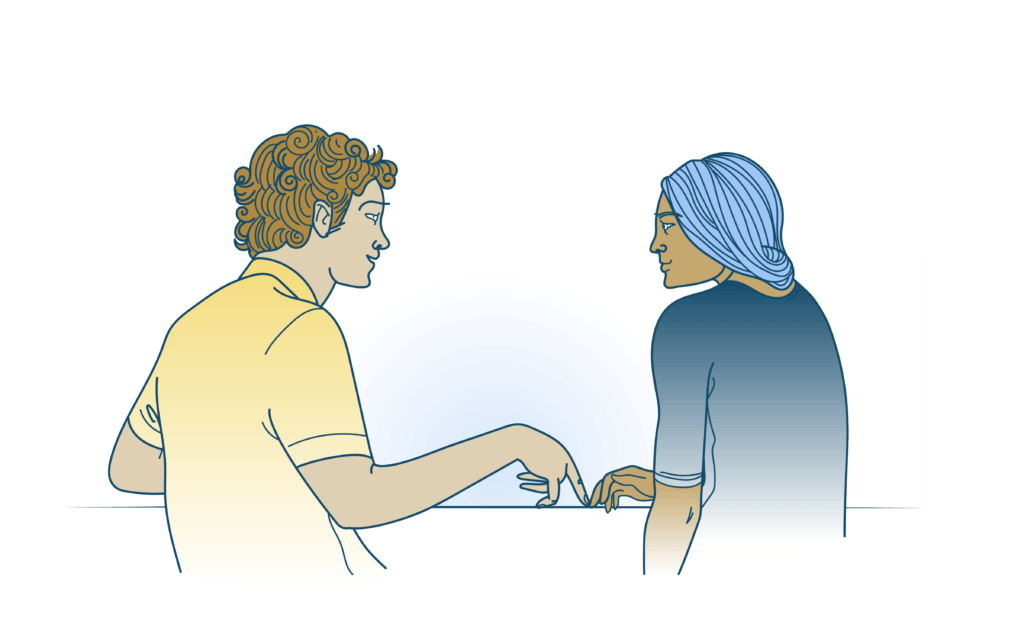 Where can I read stories from UTI patients who have healed?
Some patients who have recovered from chronic or recurrent UTI have shared their stories on our site. You can browse through the personal recovery stories to get a feel for what other UTI patients experienced and how they recovered. There are a variety of experiences, symptoms, and treatments shared, and you may find a story that resonates with you.
You can quickly access a handful of personal stories we've included here, with more published on the site:
Melissa's recovery from recurrent UTI
How Annette found the right treatment
Juliet's story about UTIs after sex
Meaghan's pelvic floor dysfunction story
Browse all of our personal stories >>>>
Can I submit my UTI success story to be shared on the Live UTI Free site?
Absolutely! Patients benefit from hearing from people who are no longer suffering from UTI. By sharing your personal story, you'll provide hope to others and contribute to the UTI community.
If you'd like to share your UTI recovery or success story, just send us a message letting us know. It's not necessary to have a draft written just yet, as we can help you with preparing your original content. Once you reach out, we'll be certain to get in touch with you to discuss the details.
I read Melissa's story, can you share exactly what her regimen was so I can try it?
We get this question a lot. Although Melissa is happy to discuss the ins and outs of chronic UTI, and share how she went about constructing her personal treatment regimen and the products she used, she does not share specific information about how she used each product. There is a good reason for this: the cause of her chronic UTI is unlikely to be exactly the same as the next person's, and that means her regimen is also unlikely to work. Chronic UTI can have a number of contributing factors and it's so important that you get to the bottom of your own symptoms, rather than trying someone else's approach. If you want more info on how she developed her regimen, you can send us a message.
Are there any support or discussion groups that can help me during this time?
As awareness around recurrent and chronic UTI has grown, online support and education groups have also emerged. Depending on your country or region, you may be able to find a local online community of other patients navigating the issues of lower urinary tract symptoms. Facebook or Instagram are a great place to start. Below are some of the support groups we are aware of:
2. Embedded/Chronic UTI Support Group
3. Men and Women's Chronic UTI Support Group
4. Women's Chronic UTI Support Group
5. CUTIC LUTS Children's Group
6. Investigation of Chronic Bladder Infections
7. ESBL and Resistant UTIs – Alternatives to Long Term Antibiotics
8. Long-Term Antibiotic Support for Chronic/Embedded UTI
Is there a group in Australia or New Zealand that can help?
There is a strong network of chronic UTI sufferers in Australia and New Zealand, and you may be able to find a practitioner through either their facebook group or website.
I'm feeling fearful or alone in dealing with my UTI. Is there anywhere you can direct me?
We understand how difficult it can be to navigate through the complexities of chronic or recurrent UTI, as most of us have been there as well. In fact, our team member, Crystal, chatted with Marnie Simpson on this very topic, and you can watch their video on mental health and UTI. Connecting with people who are going through or have gone through similar experiences can be helpful, but sometimes more personalized care is needed.
One of our mental health advisors recommends finding a health psychologist who can provide support and help you navigate decisions around your healthcare. She has given us advice about how to find a health psychologist to help you during your chronic or recurrent UTI journey.
Staying Updated and Getting Involved
I'd love to support Live UTI Free. Can I make a donation?
We appreciate your support! We're always embarking on new projects to expand awareness and research around chronic and recurrent UTI, and your support allows us to continue pursuing those goals.
You can support Live UTI Free by contributing to projects that mean the most to you or by becoming an ambassador.
Please note that Live UTI Free is not a listed non-profit and is therefore not tax-deductible. However, we operate under the guidance of an ethics board and a central mission.
As a clinician, how can I get involved in the community and/or join your referral network?
Clinicians who would like to get involved in our community can learn more on our clinician information page.
How can I stay updated about UTI diagnostic methods, treatments, practitioners, and more?
You can join our mailing list to be notified about upcoming expert interviews, newly published articles, opportunities to participate in research, the chance to submit questions to UTI researchers and clinicians, and more.
How can I become involved in helping to advance chronic and recurrent UTI awareness?
When you share our articles, subscribe to our YouTube channel, or contribute to projects, you are helping to fulfill our mission of increasing education and understanding around chronic and recurrent UTI.
If you'd like to become more actively involved, you can become an ambassador and participate in live member feedback sessions. We are a small but driven team, and we appreciate the opportunity to connect with other members of the UTI community.