If you've ever experienced pain in one area only to realize it's coming from another area of your body, you're familiar with referred pain. While UTIs and other pelvic disorders can cause pelvic pain, they can also result in you feeling pain elsewhere, sometimes as a result of pelvic nerve pain.
Dr. Nick Fogelson is a gynecological surgeon and neuropelveologist. His practice, Northwest Endometriosis and Pelvic Surgery, is based out of Portland, Oregon. In this video series, Dr. Fogelson discusses how he treats chronic UTI and pelvic nerve pain patients. He also fills us in on referred pain, indicating that sometimes what hurts isn't where the problem is coming from.
You can read the summaries of our interview with Dr. Fogelson below, or watch the full interview on our YouTube channel.
Jump To Section:
Chronic UTI And Pelvic Nerve Pain
Dr. Fogelson cites UTI and interstitial cystitis specialist Ruth Kriz as part of his inspiration for how he tackles chronic UTI in his patients. He incorporates MicrogenDX testing, longer-term antibiotics, and bladder instillations in his treatment. He also strives for a functional medicine (holistic) view of the issue.
This means that he examines how possible underlying states in the body may predispose some people to infections and difficulty clearing the infection. For instance, a vitamin D deficiency can alter the acidification of the bladder and influence bacterial growth.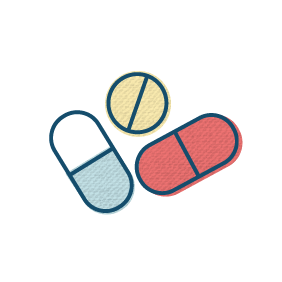 He views biofilm disruptors, antibiotics, and dietary modifications as a multi-angled attack against chronic infection. However, as the mechanisms of chronic UTI are still largely unknown, he underscores that even this approach will not work for everybody.
Although his method of diagnosis and treatment for chronic UTI patients can be completed through telemed, it can be beneficial for patients to complete a standard diagnostic workup complete with imaging before pursuing treatment for UTI through telemed.
As we mentioned before, Dr. Fogelson's subspeciality is neuropelveology. Neuropelveology is the study of how the nervous system works specifically within and in relation to the pelvis. In neurological terms, there are two types of pain: visceral pain and somatic pain.
Types of Neurological Pain
Visceral pain
Described as dull aches
Travels through the sympathetic nervous system and enters the spinal cord at specific sites, called nerve plexuses
Bladder pains are usually visceral
Somatic pain
Described as sharper pain localized in precise areas
Pain will be felt at the tip of the nerve, even if the injury occurred elsewhere along the nerve
Both visceral and somatic pain can result in referred pain, or pain felt in an area other than the source of the pain.
Even though bladder pains are usually visceral, there can be confusion as to the source. This is because different organs share the same neural pathways to the brain, where all pain is registered.
For instance, the bladder, uterus, and lower colon all use one pathway. As a result, a problem with one of these organs may present as pain in a different, healthy organ.
Neuropelveologists use clues from the type and placement of pain that the patient describes to inform treatment. Endometriosis is one condition that neuropelviologists may discover as a cause of pelvic nerve pain.
Although expert excision specialists have an understanding of neuropelveology, because the surgical procedures required a deeper exploration of the pelvic area, many excision specialists are not yet formally trained and certified in the subspecialty.
When necessary, Dr. Fogelson recommends surgery to correct pelvic nerve pain issues. This type of surgery opens possibilities for people who may not have been helped by previous treatments. However, he emphasizes that such surgeries should be performed with caution.
Neuropelvology has given specialists a better understanding of the nervous system and body, but there are still many mysteries that remain. He also cautions that neuropelveology is not a "magic wand" and that it does not offer explanations to all patients experiencing pelvic nerve pain.
Healing From And Managing Pelvic Nerve Pain
Nerves are the slowest-healing tissues in the body, taking between six months and two years to recover from damage. As a result, even when the source of bladder or pelvic nerve pain has been eradicated, the nerves may remain inflamed and send pain signals for a relatively long time.
In this situation, patients are often sent to pain management specialists. It is important to view this occurrence not as a dismissal by the urologist or uro-gynecologist but rather as the next stage of treatment. Unfortunately, it is not possible to speed up healing of damaged nerves. That said, medications are available that will interrupt the pain signal as it travels to and is processed by the brain.
Another method of managing pain is through neurostimulation. One at-home neurostimulation device is a TENS (transcutaneous electrical nerve stimulation) unit. Nerves are biological "wires" that transmit electrons through conductive fluid. TENS units interfere with those signals by overstimulating the nerves so that they no longer respond to unwanted natural signals.
To treat bladder pain, Dr. Fogelson recommends placing the TENS unit on your foot to stimulate the posterior tibial nerve. This, in turn, stimulates the second sacral spinal nerve, which can calm somatic, or sharp, pains in the bladder. This nerve connection between the foot and the bladder may also explain why some people experience foot pain alongside their UTI.
But referred pain is not limited to just your feet. Visceral referred pain can affect the rectum, back, uterus, upper abdomen, and even the chest. Dr. Fogelson believes that referred pain and nerve stimulation as treatment are the mechanisms underlying the efficacy of acupuncture. It should be noted that this is not the traditional Chinese medicine explanation for how acupuncture works.
Diagnosis And Treatment For Pudendal Neuralgia
The pudendal nerve is a somatic nerve that is responsible for pelvic floor muscle contraction as well as a skin sensation around the anus, labia, clitoris, vulva, or around the penis for males.
The pudendal nerve connects to the second, third, and fourth sacral root nerves and runs between two ligaments. Squeezing of the nerve by these ligaments, which is one cause of pudendal neuralgia, can result in pelvic nerve pain in sexual dysfunction in both males and females.
Dr. Fogelson believes that some people diagnosed with interstitial cystitis, vulvodynia, or urethral syndrome are actually suffering from pudendal neuralgia. He argues that if your DNA-based urine test does not show bacteria and if your cystoscopy looks normal, then your bladder symptoms are likely nerve-related.
Activities such as horseback riding and cycling may exacerbate pudendal neuralgia, but certain treatments may prove beneficial for some patients. Treatment for pudendal neuralgia includes nerve blocks, Botox, steroids, pelvic floor physiotherapy, and surgery. In certain cases, nerve blocks "reset" the pudendal nerve.
Surgery for pudendal neuralgia consists of removing one of the ligaments that may be 'clamping' the nerve. If the nerve was compressed, removing the ligament provides an opportunity for the nerve to heal.
While this surgery can result in relief, it can take 6 to 24 months for the nerve to heal, and the recovery can be quite painful. Dr. Fogelson compares the recovery pain to that of a severe ankle sprain in the buttocks.
This results in the alleviation of pain long after the blocks themselves have worn off. According to Dr. Fogelson, the surgery is extremely invasive and recovery can take up to two years, and only about half of patients experience relief.
Misdiagnosis Of Pudendal Neuralgia For Pelvic Nerve Pain
Surgical success rates for pudendal neuralgia are somewhat low, around only 50%. However, Dr. Fogelson strongly believes that for those who do not experience relief after recovery, they may have had a misdiagnosis of pudendal neuralgia and are dealing with a different pelvic nerve pain issue.
The issue of misdiagnosis for pudendal neuralgia stems from the lack of reliable methods to make a diagnosis. Patients often undergo nerve blocks for both pain relief and to determine if their pudendal nerve is the cause of their pelvic nerve pain.
While a nerve block may relieve the pain, this only demonstrates that the pain is coming through the nerve. It does not necessarily explain why the nerve is inflamed.
Pain relief from a nerve block does not necessarily mean that the nerve itself is dysfunctional, as another cause of the pelvic nerve pain may be at play and other treatment options may be more beneficial. This is why recalling your history in detail with a neuropelveologist is an important step in determining a possible cause of your pain.
If you have pudendal neuralgia, Dr. Fogelson stresses that it is crucial to avoid activities that further irritate the pudendal nerve, as these activities could contribute to further injury of the nerve.
Pelvic Congestion Syndrome
Dr. Fogelson also discussed with Live UTI Free other causes of pelvic pain and bladder issues, including pelvic congestion syndrome (PCS).
PCS is a general term for compression occurring within the vascular system of the body. But Dr. Fogelson gives us some insight into 'classic' PCS. This occurs when varicose veins develop in the ovaries or gonads.
Varicose veins occur when the valves responsible for pushing blood back to the heart do not function correctly. As a result, blood pools and the veins stretch, leading to a dull, aching sensation.
Treatment for pelvic congestion syndrome can include shutting off the problematic vein via catheter embolization, a hysterectomy and possibly an oophorectomy (removal of one or both ovaries) to decrease pelvic blood flow, or medicating with progesterone to reduce the uterus lining.
A similar condition is May-Thurner syndrome wherein the right iliac artery compresses the left iliac vein. This affects how the blood drains on the left side of the pelvis and can likewise result in pain and discomfort. Treatment involves inserting a stent, although how such stents hold up long-term remains unknown.
In other cases, veins can wrap around and squeeze various nerves. For example, some people experience sciatica when menstruating due to compression of the sciatic nerve by the gluteal veins. This can be treated surgically.
For these conditions that fall under the umbrella term of PCS, it can be difficult for imaging to detect an issue. Because of these limitations, neuropelveology relies upon intellectual considerations of diagnoses until a diagnosis can be confirmed, possibly with surgery.
Neurological Conditions And Bladder Dysfunction
Other conditions aside from PCS that may cause pelvic nerve pain, peripheral neuropathy, and/or bladder dysfunction, such as incontinence, include diabetes, multiple sclerosis, and other neurological disorders.
When it comes to "rewiring" neural pathways to reduce pain, Dr. Fogelson notes that this is not to be taken literally as we only have one set of nerves. That said, medications (beyond pain relievers) and, possibly, neuromodulation can lessen the intensity of the pain signals registered by the brain.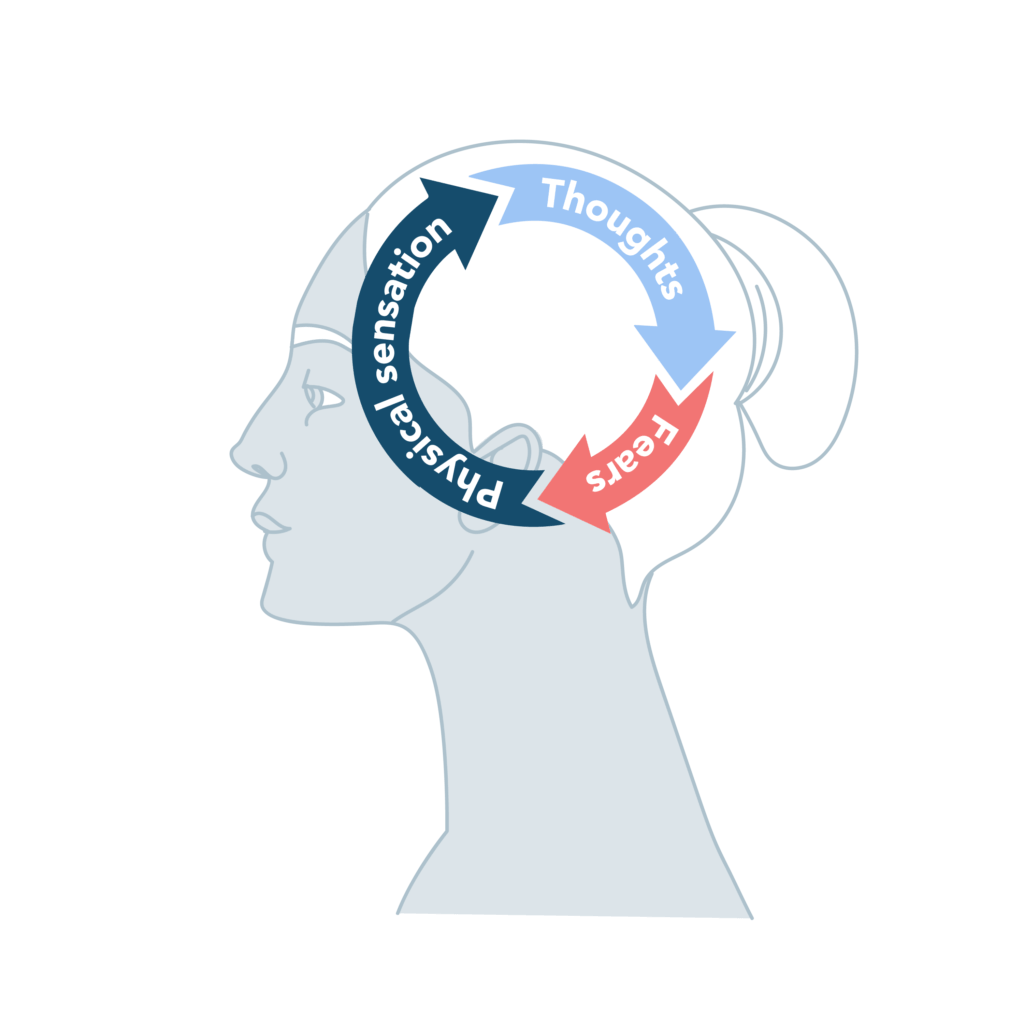 He also underscores the fact that while pain is physical, suffering is psychological. Working with a health psychologist can help to decrease subjective suffering.
When it comes to chronic UTI and pelvic nerve pain, Dr. Fogelson explains that for patients who are experiencing nerve pain due to an infection, treating the infection helps to resolve the nerve pain.
Oh the flip side, for patients experiencing bladder dysfunction due to an issue with the nerve, UTI treatments will not be effective. For this reason, he approaches every patient as an individual to try to determine what may be occurring, and how he can help.
Additionally, Dr. Fogelson emphasizes that chronic UTI and bladder problems are still not very well understood by medical science. He cautions those experiencing these issues to be wary of doctors who claim to have all the answers…and who sell them at a high price.
If you've found this information helpful, you can support future expert interviews and other projects by contributing to the work that means the most to you. To become more actively involved, become an official Live UTI Free member.
Acknowledgements
Neuropelveology is a relatively new subspecialty in the area of pelvic health. We're excited to see how this field advances to help patients with endometriosis, bladder dysfunction, chronic or recurrent UTI, and pelvic nerve pain conditions. We appreciate Dr. Fogelson giving us insight into the function of the pelvic nerves and how they impact bladder function and UTI, through the lens of neuropelveology. 
As a reminder, Live UTI Free does not endorse a specific approach to treating chronic or recurrent UTI.
Subscribe to Live UTI Free on YouTube to watch more expert interviews and to be notified when new videos are released.
To get answers to commonly asked questions about chronic and recurrent UTI, visit our FAQ page. Share your questions in the comments below, or reach out to our team directly.