In my search for how to stop UTI pain, I healed more than just my UTI symptoms. After six years of pain, I now find myself in a more loving and accepting relationship with my body than I have in years. It is like I married myself, for better or for worse.
I still grieve over what I have been through but I'm also thankful for all the wisdom and insights this experience gave me and still does. Though my search for how to stop UTI pain began with seeking traditional forms of treatment, what has ultimately been my savior is unconventional and unexpected. If it wasn't for this illness, and the subsequent journey for answers, I would not be caring for myself holistically as I am now. Everyday, I show up for myself and do the work and I'm in a better place than ever before because of it.
Quick Links:
UTI Symptoms Snuck into my Life
I experienced my first UTI back in 2016 after a fling. At the time, I had just separated from the father of my child. Suddenly, I was a single parent raising a one-year-old boy. The fling provided some much needed distraction and fun. I was looking for love, but instead found myself in a non-committed relationship where sex was the main focus. When my UTIs started, the focus shifted and the fling thing ended. My body said 'no'. I've learned that if I don't say 'no', my body will do it for me.
That first UTI cleared with some antibiotics. So did the next one. After that, the symptoms just snuck into my life. Trying to figure out how to stop UTI pain became a major focus for me. After sex I had to pee a lot, coming out of bed four to eight times a night, sometimes ten. I experienced constant pressure and pain. Still, most of my urine tests came back negative. My regular GP at that time, where I live in Holland, was a woman who was dealing with her own UTI issues. She suggested supplements like D-Mannose, recommended Live UTI Free and diagnosed interstitial cystitis, though I would later discover that mine was an embedded UTI.
Shortly afterwards, I visited a urologist in Holland. Unfortunately, I didn't feel heard by him. So when he suggested a cystoscopy in addition to having bladder instillations for IC, I was wary. Something about this didn't feel right so I declined to pursue it.
Living in Survival Mode
From 2016 to 2021, I was in survival mode, feeling alone and unseen. I managed to do everything, but on autopilot. My main focus was to take care of my child and to work.
I didn't live day-to-day, I lived hour-to-hour. I cried a lot and did not have the energy to live my life.
My son cried with me. I was unable to consider the future. Even my memories are blurry. The question of how to stop UTI pain remained elusive.
During this time, I had learned about a specialist UTI clinic in London and was able to attend online consultations while my GP in Holland prescribed the treatments they recommended. I then traveled to see the specialist in person and they confirmed I had an embedded UTI. What followed was around 6-months of antibiotic treatment in addition to taking Hiprex.
Alongside this treatment, I meditated, changed my diet, used supplements, and even did phage therapy twice to treat the Enterococcus faecalis which showed up on one of the rare tests that wasn't negative.
A friend of mine who works in healthcare is a huge source of support and resources. He gave me books, articles, poems and information to aid my quest for healing. We met for a coffee in December 2022 and he introduced me to the concept of expressive writing where you write everyday and destroy the writing afterwards. It sounded silly to me. How could this help me on my quest for how to stop UTI pain?
My Answer to How to Stop UTI Pain Came as a Surprise
At this point it felt like I was out of options. Truthfully, it was paralyzing. I had done the medical circuit and the alternative one too, trying to figure out how to stop UTI pain. So I read the book my friend suggested. The foundational principle is about calming your nervous system, rewiring your brain, and allowing your body to heal.
At first, you learn about the nature of your chronic pain and how your brain works. Our brains and bodies establish a loop, placing the nervous system in a hyper-alert state and making the body more susceptible to overreacting to stimuli. After trauma or chronic stress, stimuli that the body may once have responded to without us being aware now result in an intense response.
Through my research, I realized that there will always be pain and anxiety. For six years I had been trying to figure out how to stop UTI pain. This sounds totally ridiculous to me now.
Our anxiety is the force that wants to protect us from danger. It helps us to stay alive, it is not personal. The trick is to show up for yourself everyday to help break the hyper-alert state between the brain and body.
Learning to Let Go Through Writing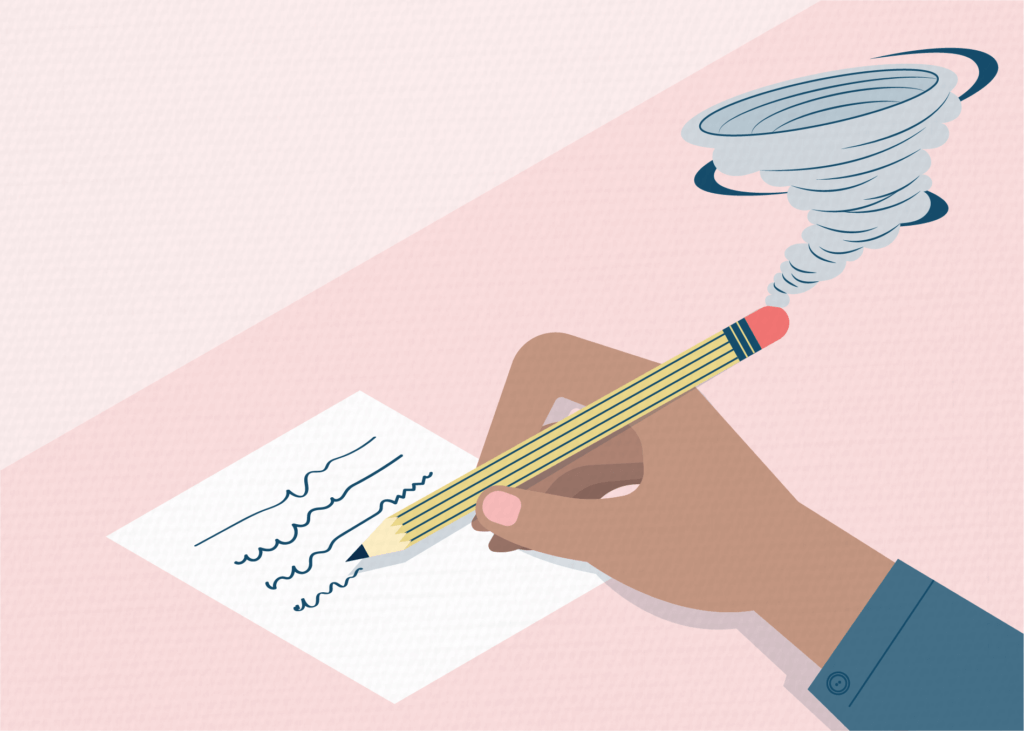 As skeptical as I was, I started writing and destroying it afterwards. There is a pot on my balcony and when I finish my writing I burn it. I tell Paper everything! She is patient, understanding and can handle anything. At first, I found it hard to destroy my writing, but within a couple of weeks I started to enjoy it. I needed to learn to let it go. If I have trouble letting it go, I can begin to untie myself from it. In Dutch I would say: Ik kan het misschien niet loslaten, ik kan mezelf er wel los van maken. I have come to understand that I am not my thoughts, feelings or convictions.
While searching for how to stop UTI pain, I found suppressed anger. When I started writing, this came out.
I didn't realize I was angry. You cannot heal what you cannot feel. So I had to address those issues.
I felt wronged by the father of my child. For the first time I shared my feelings with him.
I saw that only so much can be learned from books. We must practice these learnings in real life.
Even though your anger is legitimate, letting it go is the only way to get past your pain.
The anger keeps you stuck. I found ways to forgive myself after these conversations. It may concern another person, but the act of forgiveness is always felt within oneself.
Pain Free Moments Turned Into Pain Free Days
Within eight weeks, I could feel myself having pain free moments, having pain free days. I lost my urgency to go to the toilet. Me and my boyfriend — someone who had offered me unconditional support, kindness and loyalty — started making love again. My answer to how to stop UTI pain was now in my grasp, though it came in the most unexpected way.
At this point I have been writing and continuing to heal for eight months. Everyday, I write and I know I will do it forever. I stopped talking and complaining about my pain — There were other things to talk about, surprisingly! The nature of pain and anxiety is no longer a mystery to me.
I stopped trying to fix myself, instead focusing on the things I want from life.
I do active meditation — a form which encourages you to focus on imagery or visualization to foster creativity. To release anger in a healthy way, I joined a women's boxing group.
I continue to seek resources to further my knowledge and understanding and am committed to show up for myself everyday. My mindset was that of a victim. I choose not to be a victim anymore. Now, I do not 'try', I 'do'.
Deeper, Emotional Healing and Dreams for the Future
It has been eight months since I began healing through writing, and I am almost back to normal. Crazy but it's true. I have been off antibiotics for a year and use Hiprex after sex or if my symptoms flare. There have only been a few flare ups but during these I sometimes feel myself reverting to old unhealthy patterns. In these moments, I do additional active meditation, more writing and ensure I have enough rest. In this way, the flares usually resolve within a couple of days. I have my life back.
In my quest to learn how to stop UTI pain, I healed myself on a deeper emotional level, which gave my body space to do its job.
I have dreams for the future again. What I want is more poetry, music, arts and drawing in my life. To transform life's challenges into creative gifts and make sense and purpose out of the things I experience. Being a happier mom has even given me a happier child.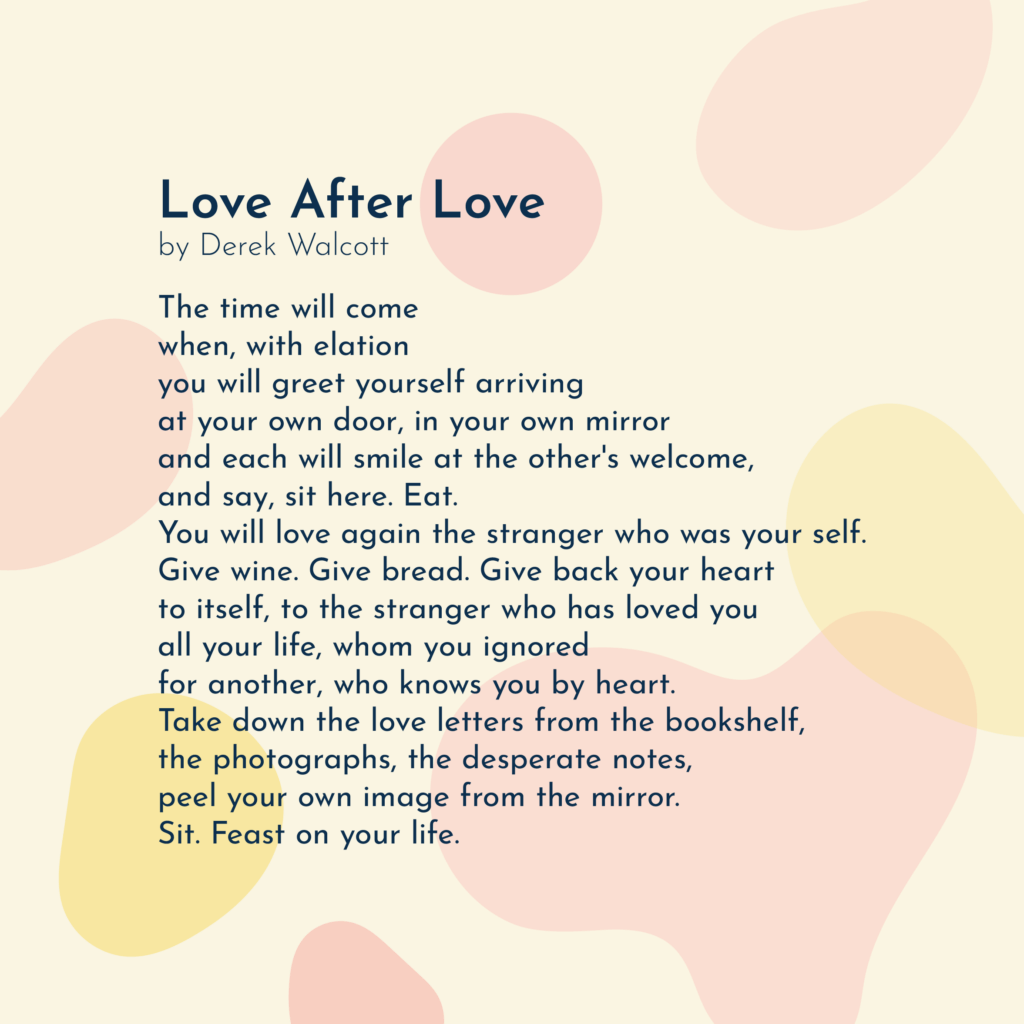 I don't think of myself as healed because that suggests that there is an endpoint. Now I understand that is not accurate. I know there will be bad days but I now have the tools to get myself through them.
Loving Yourself is an Active State
If you are reading this, please know that there are options and people willing to help you figure out how to stop UTI pain and interrupt this cycle between the brain and body. Loving yourself can begin at any moment. You can choose to love yourself now.
Coming to terms with one's self is an active state. You must face uncomfortable truths and accept them — I found this part the hardest. We all want to believe that we can reach some magical point in which all our troubles cease to exist. There is no such point. All we can do is shift the focus to creating the life we want.
I managed to do so. And if you have read my story I am sure that you can do it too. Change is possible. Do not give up hope. Change happens from within, gradually, on a daily basis.
If you would like more information about specialists in your area, please reach out to us. Leave a comment below if you'd like to share your experience with others.