Accessing UTI care is challenging but at home UTI treatment and testing options are now available. With new models integrating at home testing, telehealth for patients with recurrent UTI or persistent symptoms, and remote treatment, expert care is becoming increasingly accessible.
Patients often report clinicians treating episodic symptoms without looking for an underlying cause. They sometimes brush recurrence off as a lifestyle issue, without a diagnosis or strategy to fully resolve or prevent future episodes.
Through an at home UTI treatment and testing model, enhanced diagnostic testing is combined with expert virtual care for acute, chronic, and recurrent UTI. Learn more about how Snippa has recognized the limitations within the current system for treating UTIs and is addressing them through at-home testing and treatment for UTI.
You can jump down to learn if Snippa tests are available in your region.
Quick links
Empowering Patients
In addition to a commitment to patient education, this at home UTI treatment and testing model puts you in control of your health. It breaks the cycle of incorrect diagnosis, under treatment, or dismissal, while offering the convenience of telehealth for UTI.
Snippa's commitment to education and collaboration with other women's health resources aligns with our own. Access to resources means patients are better equipped to advocate for themselves.
Snippa's at home UTI treatment and testing service includes a telehealth appointment as well as everything needed to collect a specimen and ship back overnight. Specimens are shipped to a CLIA certified lab for testing where they undergo evaluation specially designed to test for the most common — and the most commonly overlooked — causes of urinary tract infections.
| | |
| --- | --- |
| | "Snippa was developed for those who have sat mute in a doctor's office after being asked, "Do you have anything else you want to discuss?" It's for those who have been too overwhelmed or too intimidated by a clinician who lacked empathy, to discuss recurrent UTIs, or whether your yeast infection was related to intercourse. And it's, especially, for those whose negative urine test held more credibility than severe symptoms and cries for help." |
Empathetic Expert Care
For the virtual care component of this at home UTI treatment option, Snippa has partnered with providers who have a particular interest and background in female pelvic health. Mara Holton, MD, and Kathleen Mackey, CRNP, the founders of Snippa, have decades of experience treating chronic and recurrent UTI. They are personally involved in the training of all of their providers.
Many in the recurrent UTI community have experienced a lack of understanding or empathy from healthcare providers. Clinicians partnered with Snippa, to offer telehealth for UTI, are trained to listen first. Paying careful attention to a patient's personal history, treatment experience, and treatment goals. They are encouraged to develop creative, customized solutions to provide at home UTI treatment based on a combination of clinical information and definitive testing.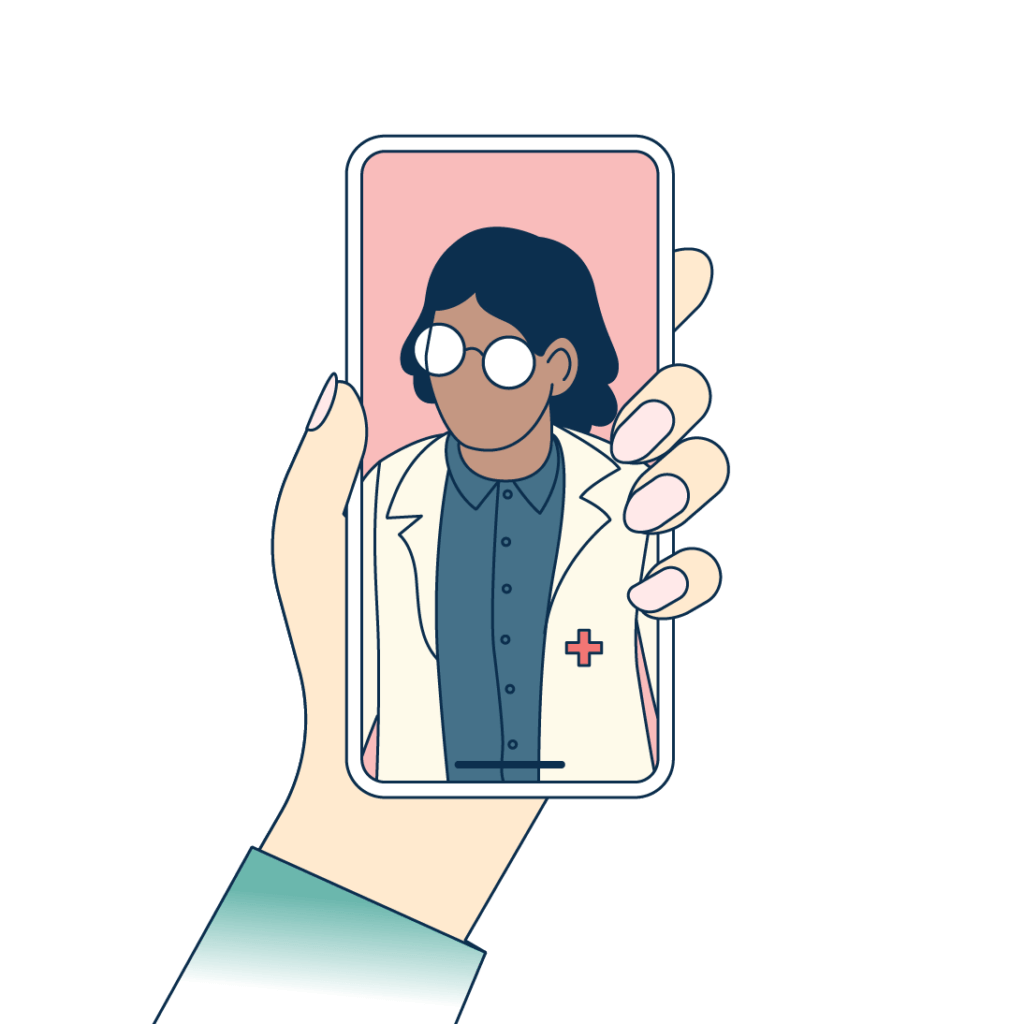 These clinicians recognize that there are many overlapping conditions which are associated with urinary symptoms, as well as pelvic or vaginal discomfort. Care typically involves a set of pre-visit questionnaires which are reviewed by the provider and an initial online consultation. This usually takes about 15 minutes.
A non-judgmental approach means that females and anyone with external female pelvic genitalia, however they identify, are warmly welcomed.
| | |
| --- | --- |
| | "For far too long, women's pelvic health issues have been minimized, mistreated and often ignored as 'lifestyle complaints'. Pelvic health is women's health and it matters to anyone who is a woman or has a woman in their life (EVERYONE!)." |
A Customized Approach to at Home UTI Treatment
The goal of Snippa clinicians is not only to treat the current issue but to prevent future issues. Providers are adept at identifying and treating issues which contribute to recurrent UTI and ongoing UTI symptoms, even after 'correct' treatment for the most acute issue.
When an infection is identified by testing, treatment is customized and may include standard courses of antibiotics on a test-treat-retest protocol, episodic or long-term prophylactic antibiotic treatment. Additional utilization of probiotics and natural antimicrobials may be recommended.
Further recommendations may include incorporation of products such as D-mannose, Hiprex (methenamine hippurate) and hormonal therapies such as HRT and topical estrogen, acutely or long term.
| | |
| --- | --- |
| | "It's so rewarding to see a patient who has been treated with antibiotic after antibiotic for infection after infection after six months of proper therapy say, 'I can't remember the last time I had a UTI.'" |
In addition, clinicians may recommend a patient to undertake pelvic physiotherapy. Vaginal suppositories, hormonal therapy or supplements — to improve vaginal health by optimizing the microbiome and balancing vaginal pH — may also be recommended.
What Tests Does Snippa Offer?
A UTI test from Snippa analyzes urine samples through PCR testing, gene resistance detection, and traditional urine culture. PCR is used to identify gene markers associated with specific common urinary pathogens. These gene markers are part of a preselected list, so you can easily track what organisms your sample will be tested for. Genetic codes associated with bacterial resistance are also reported. This can help guide antibiotic therapy, and avoid overtreatment and risks of incorrect usage of antibiotics.
In order to maximize sensitivity, traditional urine culture and antibiotic susceptibility testing are also utilized. This process, used alongside PCR and gene resistance testing, further guides at home UTI treatment recommendations.
Following analysis of the test results, Snippa providers then make recommendations based on both the test results and your unique health history.
Below, is a comprehensive list of the organisms Snippa's UTI test can detect:
Proteus vulgaris/mirabilis
Citrobacter Koseri/amalonaticus/freundi
Strep pyogenes
Aerococcus
C. Alb
C. other sp.
K. aerogenes
E. cloacae
E. faecalis/faecium
E.coli
K. oxytoca/pneumoniae
M. morganii
Gardnerella
Providencia stuarti
Pseud. aeruginosa
Staph. aureus
Strep agalactiae
M. hominis/genitalium
U. urealyticum/parvum
Acinetobacter
S. saprophyticus/haemolyticus/epidermidis
S. aureus
Serratia
Although a vaginal microbiome test is not currently available, an STI test, that can detect the seven most common sexually transmitted infections within a urine sample, can be ordered. The vaginal and urinary microbiomes are interconnected, meaning vaginal health can impact bladder health. So ruling out STI pathogens as a cause of urinary symptoms may also be helpful.
Swift and Transparent at Home UTI Treatment
Once a specimen is sent for testing — via the included overnight shipping — PCR testing takes as little as 6-hours from receipt. However, urine culture results, with antibiotic susceptibility testing, will typically process in 24-72 hours, depending on the organisms detected.
The results are posted to a patient portal, where you can immediately access them. As part of this at home UTI treatment service, a provider will follow up via your secure patient portal. They will explain the results and establish, refine, amend, or modify your treatment recommendations.
Any prescription medications recommended by your provider via telemed can be sent to the pharmacy of your choosing. This includes mail order and compounding pharmacies, as determined in consultation.
As those with recurrent or chronic UTI often experience, symptoms may persist or pop up unexpectedly. For this reason, Snippa has made kits available to keep on hand for future needs. This limits the time between symptoms developing, submitting a urine sample for testing, and receiving treatment recommendations. Payment for the telehealth component with a Snippa clinician is only processed once your 'just in case' kit has been activated.
How to Access at Home UTI Treatment with Snippa
A UTI test kit contains supplies for the collection of a urine sample along with comprehensive instructions for sterile preparation. You can order Snippa UTI tests and schedule your initial consultation directly online. Because a virtual care appointment is included in the service, you do not need to independently seek a clinician's signature.
A telehealth appointment — included in the cost of the test kit — enables you to receive immediate treatment for your symptoms, based on your history and a review of your current medication. Once you receive your kit, you can then send your urine sample to the lab via overnight shipping. Once the test results are available, the Snippa clinician will review and modify your treatment plan if necessary. This eliminates long courses of the wrong antibiotics but also allows you to start antibiotics almost right away.
Depending on your unique clinical picture, your Snippa provider may recommend and in person follow up with another clinician or specialist. In rare cases, they may direct you to emergency treatment, if indicated.
The test and at home UTI treatment option via Snippa is available to patients within the following US states: Florida, Texas, Ohio, Pennsylvania and New Jersey. They are actively growing their clinician network in order to extend their at home UTI treatment option to more locations in the future.
Snippa is not currently in network with insurance providers. The comprehensive testing and treatment service has a cash price of $199.95, and is available through their website and at select retail locations. Where available, you may choose to use Health Savings Account (HSA) or Health Reimbursement Arrangement (HRA) benefits to cover these costs.
Alternatives to the Full-Service Option
As recurrent UTI patients have often experienced, the quicker a sample can be collected after UTI symptoms begin, the sooner treatment can be recommended. With the option to order a UTI test kit to keep on hand, a urine sample can be collected as soon as symptoms arise.
Snippa providers are available to address a broad spectrum of pelvic health complaints in addition to UTI symptoms, such as sexual dysfunction, vaginal infections and incontinence. Additionally, appointments with a Snippa clinician can be scheduled any time without a kit for $75.00. Just select 'I don't need a test kit, I just want to schedule a visit with a provider'.
This article was written in collaboration with Snippa. Clinicians or patients seeking information are encouraged to visit the Snippa FAQ page while those wishing to make contact can do so via email.